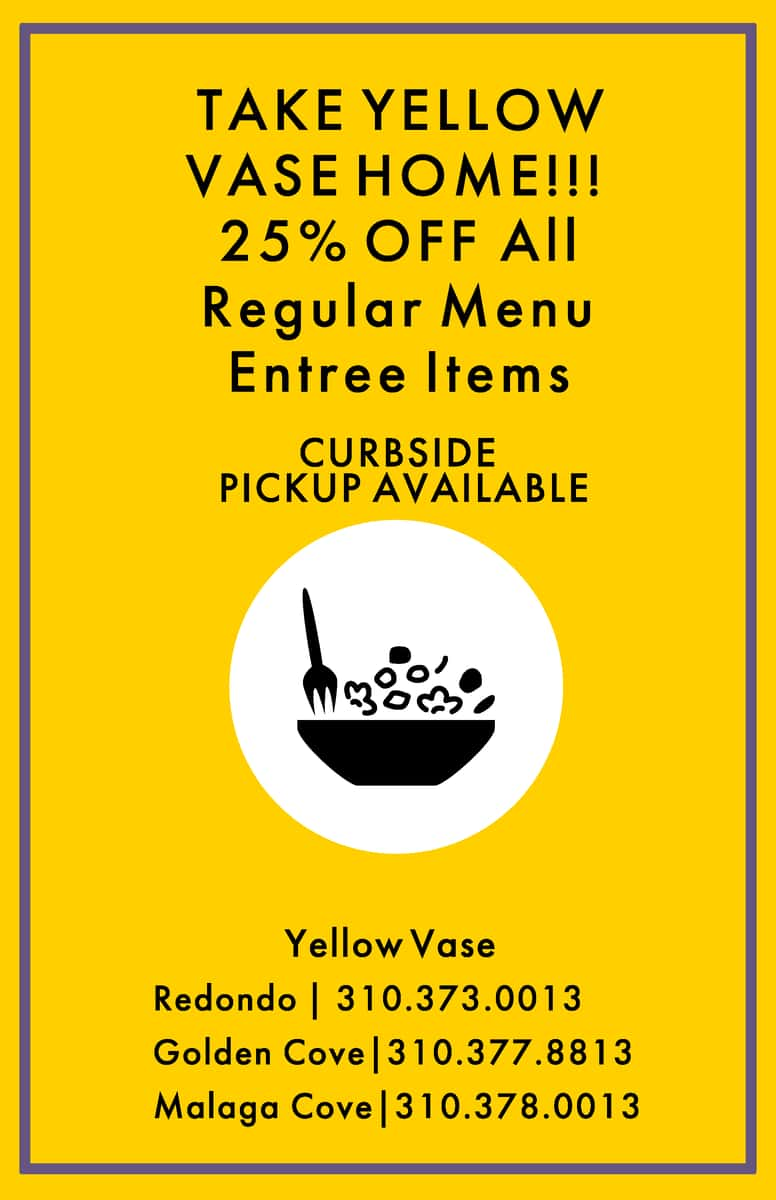 Curbside&Pickup
Curbside&Pickup
Dear Redondo Beach , Malaga Cove and Golden Cove Yellow Vase Customers, we Encourage You to call and place your order over the phone Or go to the our website:Yellowvase.com .
It helps comply with social distancing.
Have your CC ready when you call in so that we can get right to making your order!